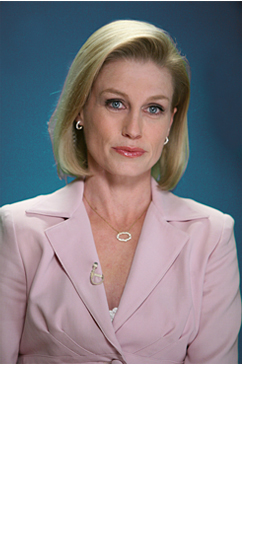 A LETTER FROM NAN FLANAGAN
I've been thinking a lot lately about terrorists.
It is dispiriting how an extreme minority can so profoundly disrupt the lives of so many.
We at the AVL want the public to know that Russell Edgington is not one of us. And by "us" I mean peaceful, law-abiding citizens who seek to live side by side with humans, sans fear, sans hatred.
The murder of news anchor Jerry McCafferty was a devastating loss for his family, friends and the field of journalism. I would submit that this act of terrorism was also a loss for vampire- and human-kind, for it reignited fears that so many had worked tirelessly to quell. It was certainly a setback for all of us at the AVL and the painstaking work of this organization on behalf of vampire equality.
But we cannot let the terrorists win.
And so, we have redoubled our efforts to spread the message of tolerance. To rebuild bridges. And to take responsibility by creating new initiatives to encourage those vampires who may be struggling with urges to seek help before it is too late.
We will not forget. But we will not give up on our dream of integration, equality, and tolerance.
In unity,
Nan Flanagan